Arnold hall Modernization
United States Air Force Academy, CO
Arnold Hall required upgrade and modernization of six highly visible interior spaces, including McComas Lounge, the Ticket and Administrative Offices, a new Art Gallery, the Main Vestibule and Lobby, and Richter
Lounge. Upgrades performed were architecture elements, interiors, mechanical, plumbing, electrical and lighting, fire suppression, fire alarm, communications, and other related design disciplines.
MCCOMAS LOUNGE
The McComas Lounge renovation's primary focus was to open up the lounge area into a warm, welcoming area by installing a suspended acoustical ceiling system, replacing the existing flooring with new carpeting and replacing wall paneling on the north and south walls – while adhering to the strict USAFA design guidelines. The new lounge created comfortable hangout areas but also a quiet study area.
TICKET & ADMINISTRATIVE OFFICES
The existing administrative offices were renovated and re-configured to provide a new open office location for the Ticket Office/Information Desk.
ART GALLERY
Interior finishes of the gallery included a suspended grid ceiling with display lighting, wall paneling systems, a glass wall system with glass doors facing the lobby for visual connection, and terrazzo to provide an upscale display space. Mobile kiosks and displays create a flexible space.
VESTIBULE & LOBBY
Mechanical upgrades were installed to create a better buffer zone from the exterior, along with a new suspended grid ceiling and daylight harvesting lighting.
RICHTER LOUNGE
Moveable divider walls, mechanical upgrades, a new suspended grid system with skylights for natural daylight and modernized flooring were all incorporated in the renovation of the Richter Lounge.
COFFEE & SNACK
The coffee and snack shop consisted of new mechanical, electrical and plumbing installation, interior finishing and installation of equipment. The existing ceiling was demolished to accommodate the upgrade in MEP. The interior finishing phase included tile and sheet vinyl flooring, painted walls, suspended acoustical ceiling tile and grid over the seating areas and gypsum board ceiling over the serving area and storage room.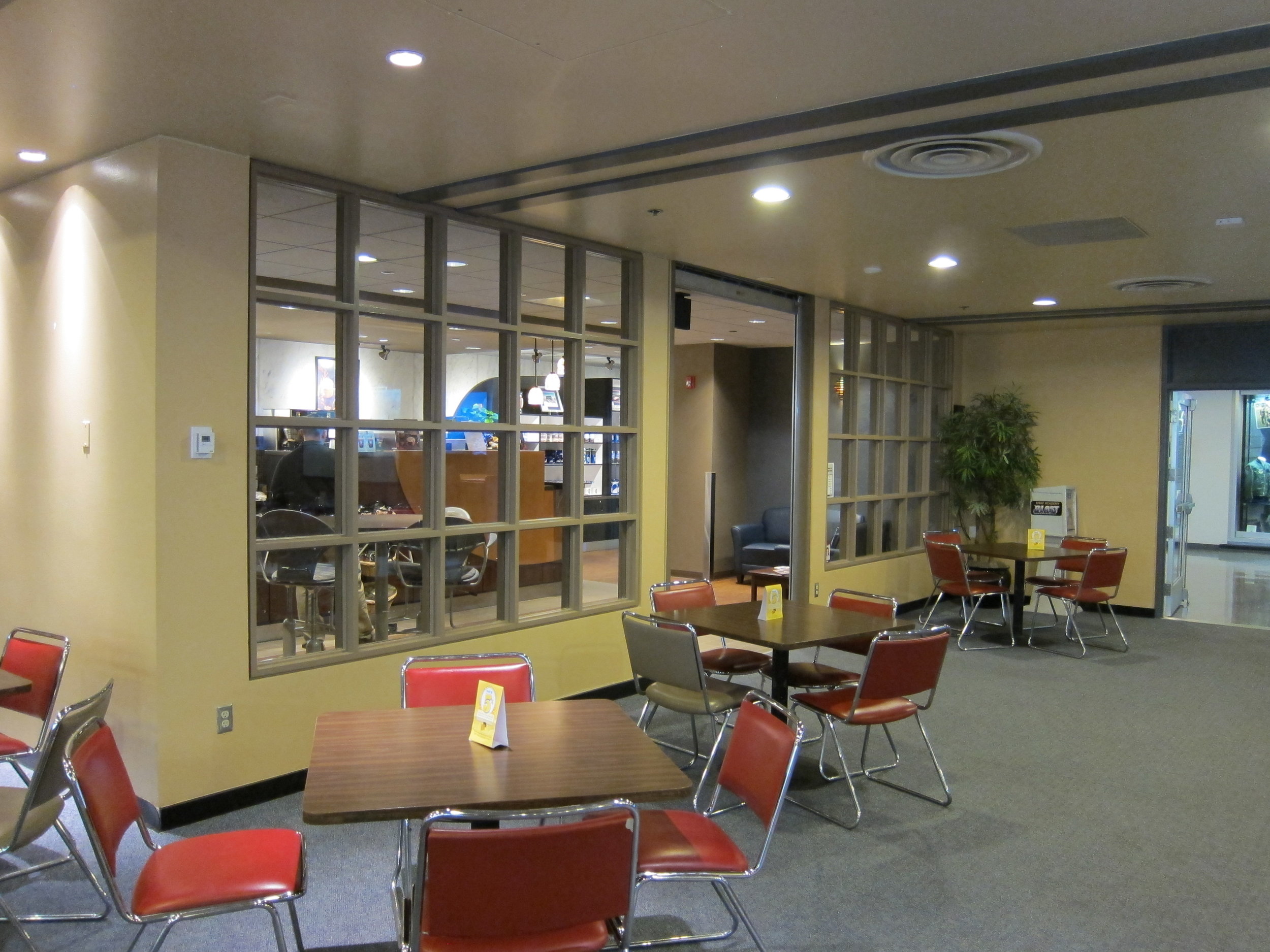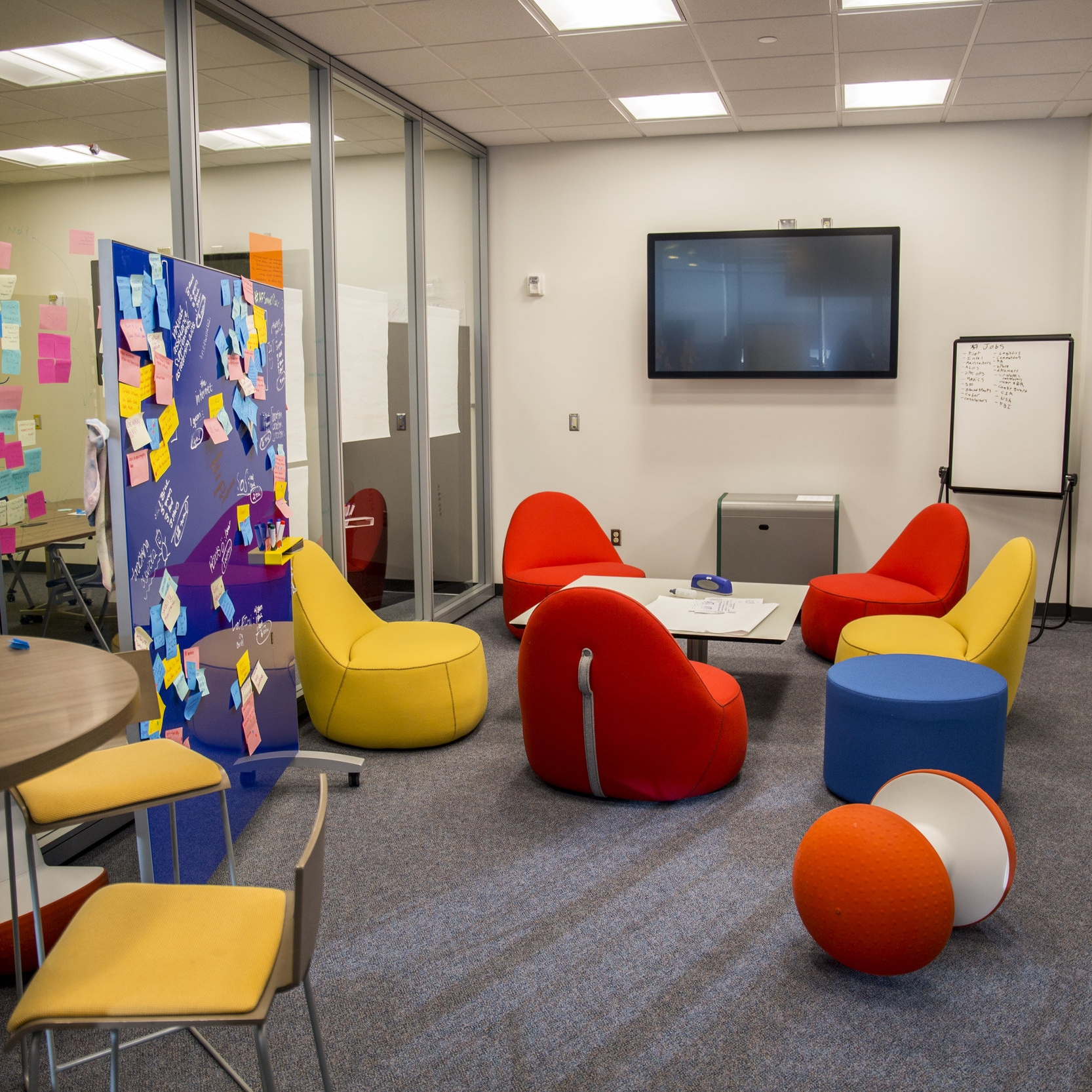 CYBERWORX COLLABORATIVE SPACE
United States Air Force Academy, CO
UNIVERSITY CENTER RENOVATIONS
University of Colorado, Colorado Springs, CO
THE QUAD ENTERPENURIAL WORKSPACE